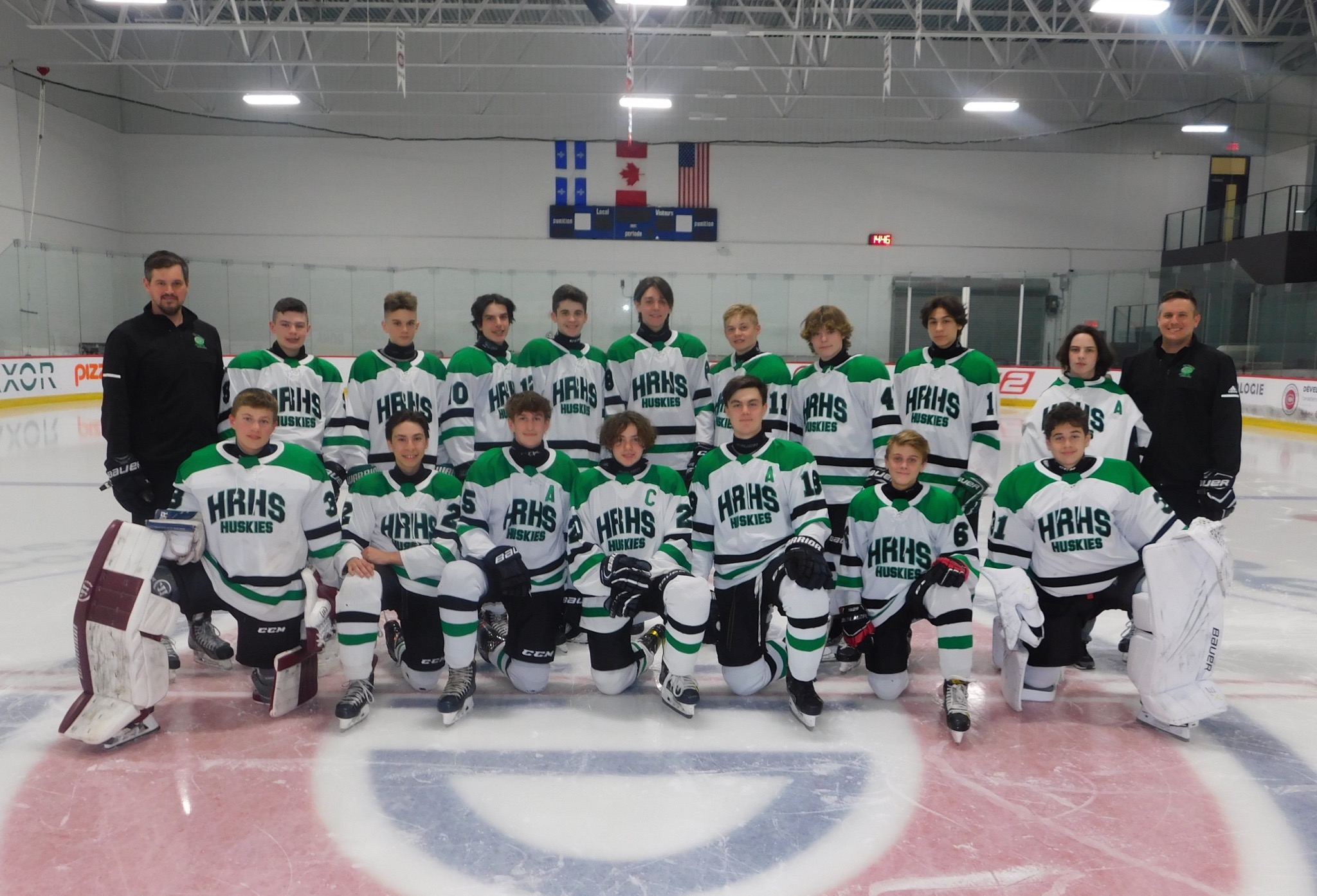 Sports Excellence
Mission Statement:
To promote academic success through athletic participation and to provide student-athletes with high-level training to develop their potential in their selected sport
Program Description:
The Sports Excellence program provides student-athletes with an opportunity to practice and train for their chosen sport within their school day. Heritage offers concentration programs in a variety of disciplines. In collaboration with local sports organizations and facilities, students in the Sports Excellence program train at a competitive level while being offered a condensed academic experience.
Disciplines (details below):
Application Requirements:
Admission into the Sports Excellence program is limited and based on a competitive selection process determined by a combination of academic and athletic performance.
Reports cards are required to demonstrate the student's ability to follow a condensed academic program
An athletic evaluation is required for each discipline
More Information:
Basketball
Students in the Basketball program have three basketball sessions per week which focus on skill development drills. They also have one fitness session per week, which focuses on basketball specific conditioning and strength development. Students in the program are expected to be actively playing on a competitive basketball team, either our school team and/or for their respective communities.
Gymnastics
Students in the Gymnastics program leave Heritage Regional High school on Mondays, Tuesdays, Thursdays and Fridays at 14h and are taxied to Club Gym Richelieu's main training location located at 3600 1er Rue in St-Hubert. They train until 17h00 and parents are to pick their children up directly at the gym after the training sessions. Additional training is also available with Gym Richelieu. Students in the program are expected to be at a competitive level and must be actively competing during their time in the program. Please click on the following link for more information on Gym Richelieu: http://www.gymrichelieu.com/
Hockey
Students in our hockey program train 4 days per week (3 on-ice and 1 off-ice training). They are divided into 3 groups (Hockey 1, Hockey 2, and Hockey 3) based on their skill level as determined by our coaching staff. Practice sessions are from 14h to 16h on Mondays, Tuesdays, Thursdays, and Fridays. They are held at either Rosanne Laflamme Arena or the Complexe Sportif Bell in Brossard's Dix30 (travel via bus). At times practices may extend past regular school hours. Off-ice training is designed to focus on hockey-specific conditioning and strength development.

For incoming secondary 1 students, the try-out dates typically take place in mid-October of your child's grade 6 year. The M13 team placement is usually finalized in April.
For secondary 2-5 students applying into the program, the selection process takes place in April/May for the following academic year.  Parents of returning players and new applicants will be notified of their child's final placement in June. Be advised that program placement is reviewed yearly by our instructors who evaluate each students' on-ice development, work ethic and behavioural fit as well as classroom performance. Admission into secondary 1 does not guarantee placement for future years. 

All of our school teams consist only of selected Sports Excellence hockey players. They must play exclusively at Heritage if selected (mandatory) and are not permitted to double card with a city team (Hockey QC rule). Selected Sports Excellence players will be registered in the Metropolitan Section of the RSEQ (Hockey Scolaire). The number of teams and division placement level (D1/D1-Rel/D2/D3) will be determined on a yearly basis by our coaching staff and ultimately, the RSEQ. It varies year to year to ensure our teams are in the appropriate competitive division with a continued emphasis on maintaining our desired training allocation for our groups. We typically field one M13 team, one M15 team, and one M18 team.  Students who are in the program but were not selected for a school team may remain in the program given they meet the program requirements, and are encouraged to play for their community. 

It is important to note that all parents and students in the program will be required to sign a code of conduct contract each year. Our program thrives when our members are a contributing positive influence (on/off the ice) and supportive to our educators. Lastly, students are not permitted to travel on public school buses with their hockey bags or sticks to and from school. They may leave their equipment in our locked hockey storage rooms overnight. 

For more information specific to the Sports Excellence Hockey program you may contact Mr. Joshua Mitchell at jmitchell@rsb.qc.ca.

Follow us for more hockey program updates @ https://www.instagram.com/heritage_husky_hockey/

Click here to see some of our past notable hockey program alumni.
 
Soccer
The soccer program is organized and operated by the Association de Soccer de la Rive-Sud (ARSRS). This year, Heritage's program is overseen by the ARSRS technical director, Marcelo Corrales. Students in the program train with staff from the ARSRS on Mondays, Tuesdays, Thursdays and Fridays. The training sessions take place on one of Heritage's turf fields until mid-November and again in April. During the winter months the students are bussed to and from the Complex Sportif Bell in Brossard's Dix30 for indoor training. Students in the program must be actively playing competitive club soccer. Grade 6 applicants should already be playing competitive soccer at the U11A level.
Swimming
The Sports Excellence swimming program is operated by the Club de Natation Hippocampe, with Guy Dorion as the head coach. This is a competitive swimming program and student-athletes must actively compete. On Mondays, Tuesdays, Thursdays and Fridays, students train from 14h00 until 16h00 at the junior level. Senior level students train until 17h00. Senior athletes must organize their own transportation home. Students in the program must train for an additional session outside of school hours on Wednesdays, either from 6h00 to 8h00 or after school from 17h00 to 18h30. For more information on Club de Natation Hippocampe please see their website:  http://www.clubhippocampe.com/
Track and Field
Students in the Sports Excellence Track and Field program train on Mondays, Tuesdays, Thursdays and Fridays from 14h00 to 16h00. They have three training sessions dedicated to their respective track and field disciplines and one day of strength and conditioning. Students in the program must compete in the SSIAA and RSEQ cross-country and track and field circuit. Students looking for more competitions and who want to continue training throughout the summer months may do so by joining the Club d'Athletisme Rive-Sud (CARS), which is affiliated with our program. Our students train using the 400m track, long and triple-jump pits, our cross-country course and one of our weight rooms. During the winter months the group is bussed to and from the Complexe Sportif Bell in Brossard's Dix30 for their training sessions.
Other Sports
Students that train and compete in sports that we do not offer may also apply to the Sports Excellence program. To be considered for the program, they must be a recognized "athlète de haut niveaux" by their respective sport federation, training 15 or more hours per week with a recognized program by the "Minstère de l'Education et de l'Enseignement Supérieur." These student-athletes complete their academic days on Mondays, Tuesdays, Thursdays and Fridays at 13h50 to allow them to attend afternoon training sessions. On Wednesdays, all students have a full school day with four academic courses.
Athletic Therapy
We have an athletic therapist available to all students in the Sports Excellence program during the afternoon training hours. Students simply need to sign-up and make an appointment if they need to be treated by the therapist. There is no additional charge for this service.
Interscholastic Sports Teams:
Please note that, with the exception of our boys hockey teams, the Sports Excellence program is a separate program from our interscholastic teams. The interscholastic teams are available to all Heritage Regional High School students not only those in the Sports Excellence program.
Contact Information:
Nicholas Broad
Sports Excellence Program Coordinator
Email: nbroad@rsb.qc.ca
Tel: 450 678-1070 EXT. 7087